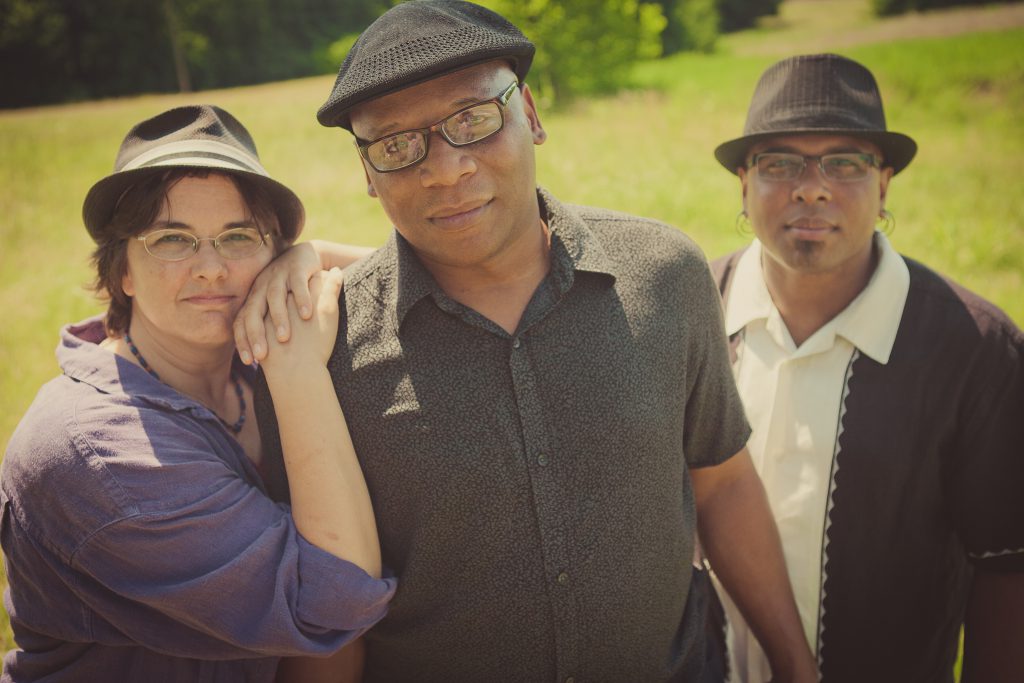 Tinsmith is a high-energy folk band playing traditional music of Ireland, Scotland and Appalachia. Citing influences from blues to bluegrass, from funk to jazz to mountain music, they bring traditional songs and tunes into the new century. Known for their fun and energetic performances and for the taste and delicacy of their arrangements, Tinsmith has been making audiences dance since 1997. They are three-time invitees at the North Texas Irish Festival in Dallas, TX, and have played such prestigious gigs as The Barns at Wolf Trap Park for the Performing Arts, Potomac Celtic Festival, The Institute of Musical Traditions and Blackrock Center for the Performing Arts. Tinsmith has also been invited to perform at the National Folk Alliance Convention and has numerous WAMMIE (Washington Area Music Association) awards to its credit.
Led by core members, multi-talented Rowan Corbett (guitar, bouzouki, bones, djembe) and WAMMIE-winning vocalist Brooke Parkhurst (banjo, Irish flue, tinwhistles), the group also includes superb bassist Henry Cross.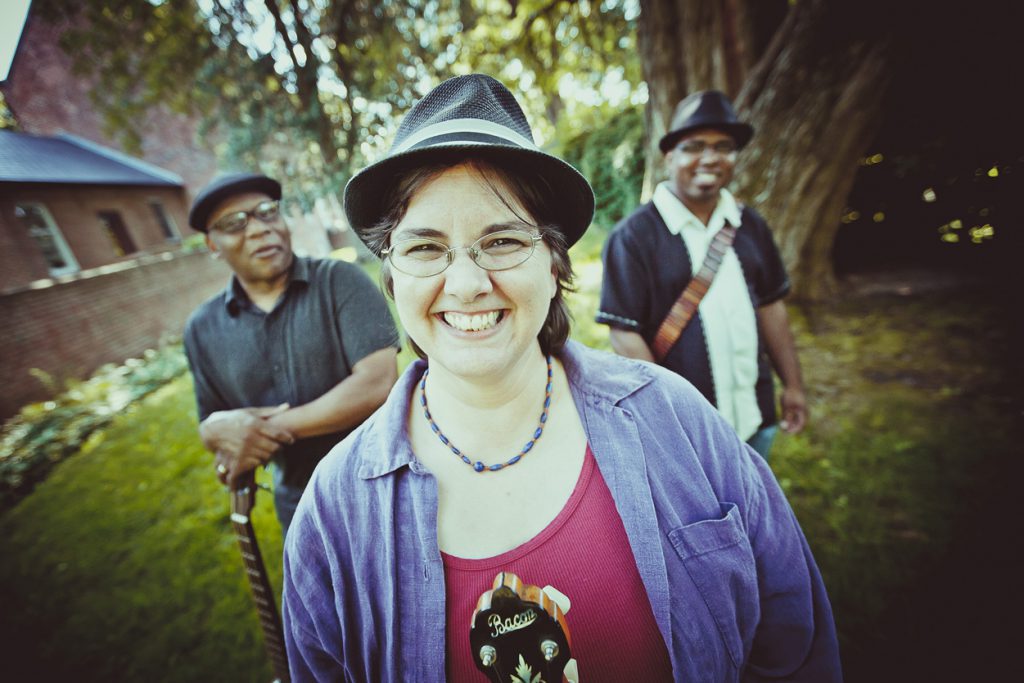 Brooke Parkhurst
(vox, tinwistle, banjo, guitar, flute)
…graces the band with the elegance of her vocal expertise. An accomplished singer, she also adds her skill on the banjo, guitar, and Irish whistle and flute. Her capacity to create melodic lines is the force behind the original works that the band has brought forth. Influences as diverse as Peter, Paul and Mary, October Project, Silly Wizard, and Joe Jackson mark her style.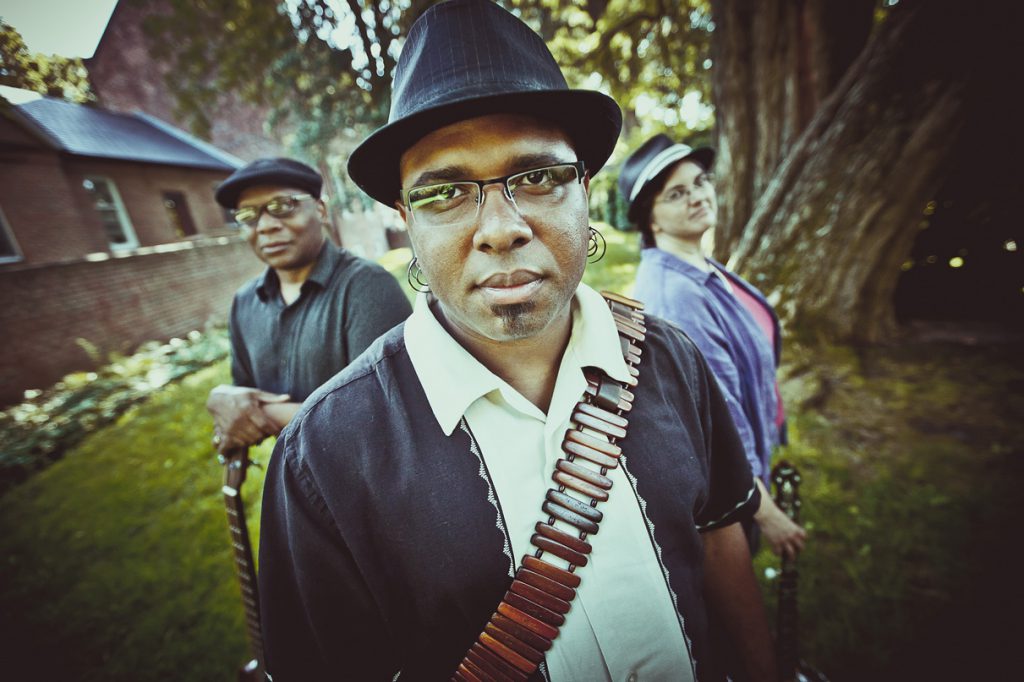 Rowan Corbett
(guitar, bones, irish bouzouki, vox)
…is the band's rhythmic driving force. His guitar style has been refined from a mix of influences that include Ani DiFranco, Kim Thayal of SoundGarden, and John Doyle. A unique voice and a bones playing style of note add to his contributions. Rowan's presence enlivens the performances and adds an energetic boost to the band's arrangements. He is current member of the Grammy Award -winning Carolina Chocolate Drops as well as a member of Rhiannon Giddens' touring band.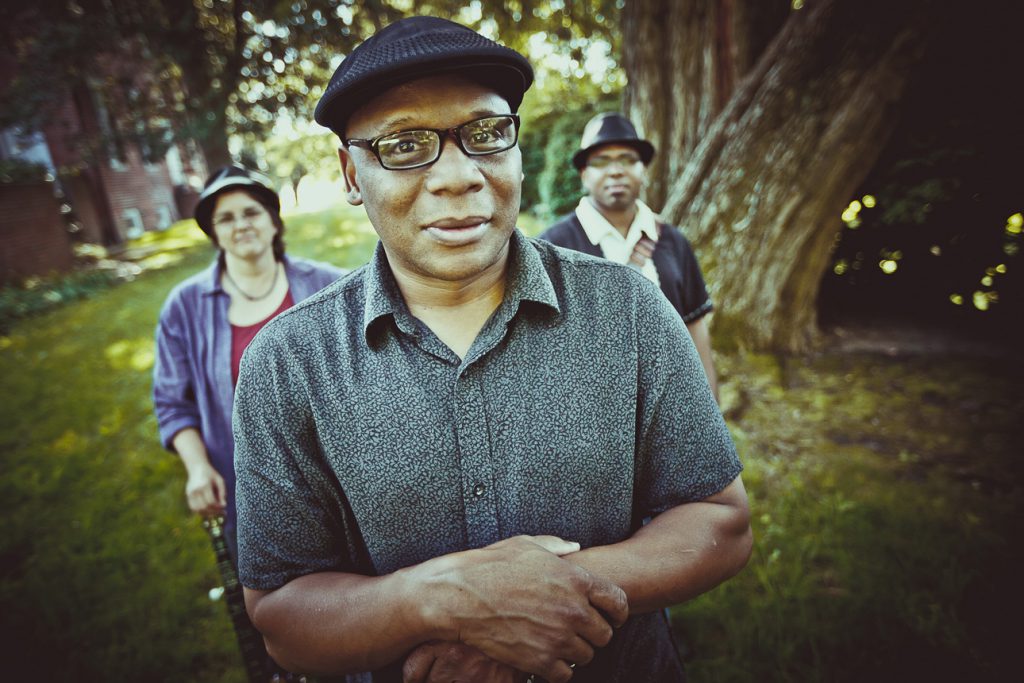 Henry Cross
(bass,vox)
…as a founding member of the band Big Village, Henry has been an anchor in the DC World music scene for nearly 20 years. He has studied with such notables as Ornette Coleman, Allen Ginsburg, and Oliver Lake. His experience as a producer/songwriter has earned him an international reputation as an innovator of unique blends of global music and his virtuosity on the bass makes him a perfect match for Tinsmith.